Temple Guidelines:
Please visit Temple by appointment.
Special Darshan for Devotees who are 65 and older on Fridays 5 pm-8 pm (July 17th).
Please do not visit the temple if you feel sick. We will Screen all the devotees for temperature and all the devotees should sign a disclaimer at the entrance.
Only 30 min per family is allocated inside the temple per visit. Limit your visits to the allotted time slots to allow other devotees to have a darshan.
No cash transactions, only Checks and Credit Cards are accepted.
Temple recommends that kids should stay with their parents all the time.
All devotees must wash their hands at the entry point and must not touch walls or any objects within the temple premises.
The use of masks and gloves is mandatory. If you do not wear them, you will be asked to buy a mask and gloves at the Temple for $3.
The capacity of devotees at any point in time is limited to 10 members regardless of the auspicious day. All devotees are limited to only one visit per day.
Floor markings for entry, exit, and darshan will be strictly adhered to within the premises.
Please do not interact with the priests or touch any idols, bells etc.
Theerthan, Prasadam, and Satagopuram not offered by priests till further notice.
Donate generously towards Prasadams, fruits, flowers, milk, etc. (Not accepted Prasadams, fruits, flowers, milk, etc. from Outside).
DO NOT PERFORM any sashtanga namaskar anywhere in the temple
Any social conversations, loud singing, and chanting are not allowed within the temple Premises. Always maintain 6ft. social distance between your family and other devotees.
For your added safety, please do not touch doorknobs, handles, railings etc.
Leave your shoes, bags, or any personal items in your car and lock it.
The elevator is locked. No one is allowed to the lower level of the temple.
Avoid using restrooms unless it is an emergency.
Unless Temple accepts no liability for your visit.
Devotees are requested to comply and cooperate with the staff and volunteers by following these guidelines.
The cafeteria is closed until further notice.
Please use below Link to make appointment: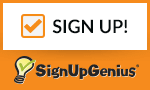 Please call Temple Manager for more details -- 770-907-7102
Signup for Temple Communications